The Experts In Epoxy Flooring Gold Coast
With Over 50 years of experience in industrial and commercial flooring, Bethell Flooring are your experts in epoxy flooring Gold Coast. We are industry leaders in flooring technology, with the widest range of commercial flooring services in Australia. Our specialties include epoxy flooring, polyurethane, polyester, MMA floors and concrete polishing.
At Bethell we deliver quality flooring that will withstand even the harshest conditions. When you choose us, you get what you pay for. With consistency in thickness and faultless preparation in mind, we guarantee your flooring will last over a decade.
The Bethell standard promises you can expect three non-negotiables. Your epoxy flooring Gold Coast will be the thickness you were quoted, it will deliver slip resistance, and it will be made of quality materials. Now working from a new Brisbane based facility, we can supply quality and functional flooring from QLD to Southern Victoria.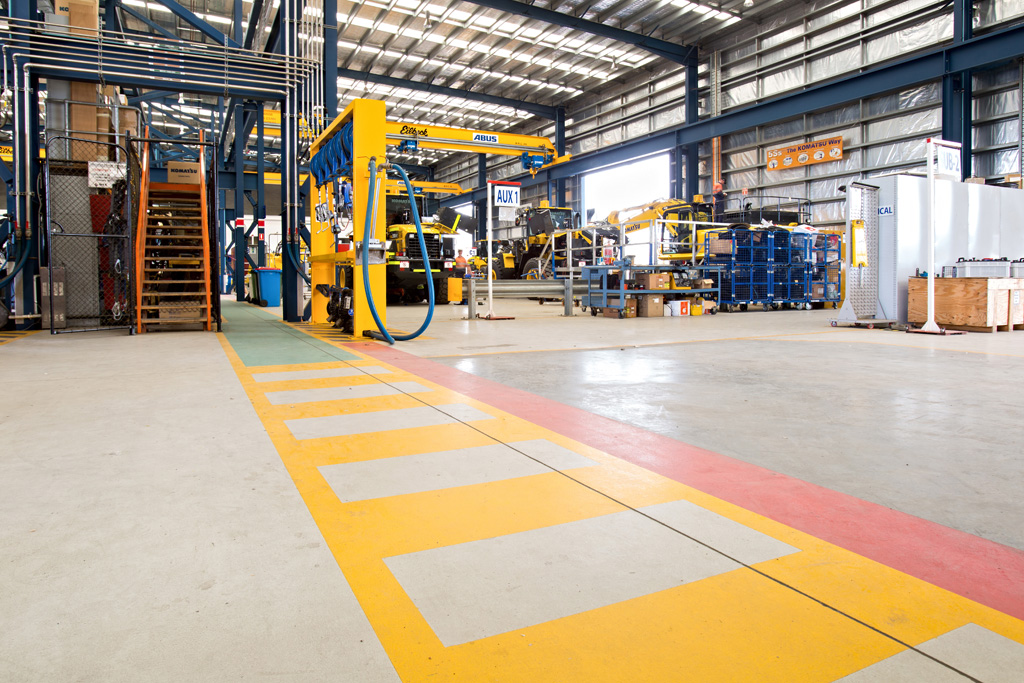 Is Epoxy Flooring Right For My Business?
Epoxy flooring Gold Coast is a type of resin flooring made from a combination of blended resin and specific fillers. Over our 50 years laying commercial and industrial epoxy flooring, we have produced a range of options including slip resistant surfaces, decorative commercial flooring, and food safe flooring. Before deciding if epoxy flooring is right for your business, you need to ask yourself a few key questions.
Do You Need Slip Resistance? – The use of specific fillers allows us to grade your epoxy floor to the exact slip resistance you require.
How Much Traffic Will Your Floor Bear? – Epoxy flooring Gold Coast is a perfect choice if you need your floor to withstand harsh conditions.
Do You Need Heat Resistance?– The heat resistant properties of epoxy floors differ from blend to blend, but we are able to mix epoxy blends to provide you with the heat-resistant floor you require.
Why Choose Bethell For Your Epoxy Flooring?
As experts in epoxy flooring Gold Coast, Bethell Flooring will guarantee your epoxy floor will remain strong and attractive in even the toughest environment. We are one of Eastern Australia's most trusted flooring experts, with some of our biggest clients including KFC, Coles, and Woolworths.
Our key difference is the Bethell Standard. This standard ensures that you can count on us to deliver three absolutes when you deal with us. Your floor will be the thickness you were quoted, it will deliver the slip resistance you require, and it will be made from the highest quality materials in the epoxy flooring Gold Coast industry.
We also work across a range of industries to provide both commercial and industrial epoxy flooring.  We have been trusted to provide quality flooring to Australia for the last five decades, which is why we are Australia's premier provider of epoxy flooring.
To find out more regarding your epoxy flooring Gold Coast, make a flooring enquiry with our friendly team to determine how we can provide you with the industries highest quality flooring for your industrial or commercial business.