Advantages of Epoxy Flooring Brisbane
There are a number of advantages to epoxy flooring Brisbane. But what exactly is epoxy flooring? Epoxy flooring is a surface made from blended resin and selected fillers that is applied in a liquid state. Once mixed together, the epoxy resin becomes extremely strong and durable making it the perfect surface for industrial use, garage floor coating, or any other outdoor surfaces. Below are some of the main advantages you should consider when weighing up between which flooring material to select.
Appearance: Epoxy is bright, professional and easy to sweep and maintain making cleaning up extremely easy.
Affordability: Since epoxy can be applied directly over concrete, this makes it significantly cheaper to apply as opposed to other flooring choices.
Resistance: Whether you spill hot water, oil, gasoline, bleach, fluid and more, epoxy flooring Brisbane is extremely resistant. Epoxy is also resistant to bacteria and germs, making it the leading choice.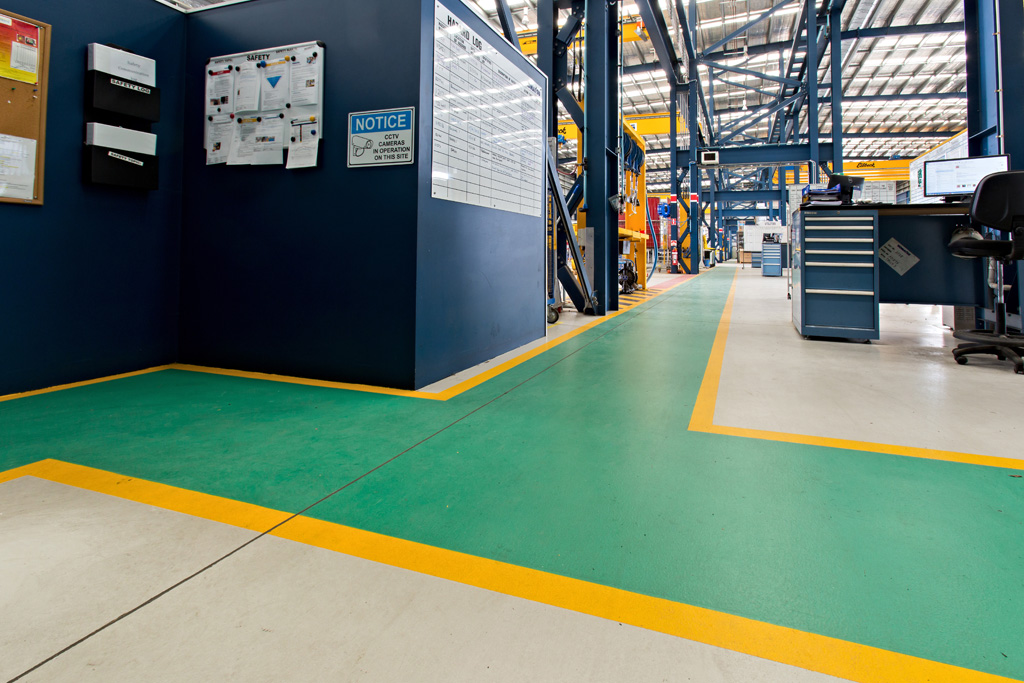 About Our Epoxy Flooring
Bethell Flooring can provide a wide range of solutions. Some of our most frequently asked questions about our epoxy flooring Brisbane include:
What industries is epoxy flooring suited for? It is suitable for all industries and applications.
What is the hardening time and potential downtime? Different kinds of epoxy flooring will have different curing times. However, it can be as little as a couple of hours. Contact our friendly team to enquire about the down time for the type of epoxy flooring you are considering.
Is all epoxy slip-resistant? Our epoxy flooring Brisbane can be graded to the exact slip resistance required through the use of specific fillers.
What colour & fillers are available? Our colour guide can be viewed here. In addition, we have fillers available in quartz sand, marble, bauxite, aluminium oxide, silica flour, coloured sand, luminescent plastic & more.
Bethell Flooring
If you're considering epoxy flooring Brisbane, contact the friendly team at Bethell Flooring today. With state of the art technology and a team of highly qualified staff, we can produce unique and specific blends for you without compromising on quality. Thanks to the Bethell Standard, you can rest assured that every product will be the right thickness originally quoted, with the slip resistance and quality you need to keep your business operating smoothly. So, if you run a business in an industry that requires a specific type of corrosion resistant, anti-slip coating, contact the friendly experts at Bethell Flooring! We have over 50 years of experience serving clients from all industries, and are dedicated to providing Australians with impeccable solutions and service. Simply call our Brisbane head office on 07 3865 3255 or submit a form enquiry here today!
Bethell Flooring specialise in commercial and industrial epoxy flooring Brisbane. With more than five decades of experience in flooring across Australia, Bethell Flooring continues to lead the way in technology and quality. Call 07 3865 3255 and enquire now.