The Commercial Kitchen Flooring Brisbane Providers You Can Trust
After over five decades providing commercial kitchen flooring Brisbane, it is no wonder we are Australia's premier flooring provider. With the widest range of commercial flooring services in the country, we can provide slip resistant and food grade surfaces, epoxy flooring, polyurethane products, MMA products and resin flooring.
The reason we are trusted by many major Australian brands is the promise of The Bethell Standard. We will ensure you receive the correct thickness, slip resistance and highest-quality materials every time, guaranteed. Not only will our commercial kitchen flooring Brisbane withstand harsh workplace conditions, but it will also be left with an eye catching, attractive finish.
With a new state-of-the-art facility based in Brisbane, we are now servicing Brisbane, Gold Coast, Toowoomba, Sydney, Sunshine Coast, Townsville, Melbourne, Newcastle, Cairns and regional and remote Queensland, New South Wales, and Victoria.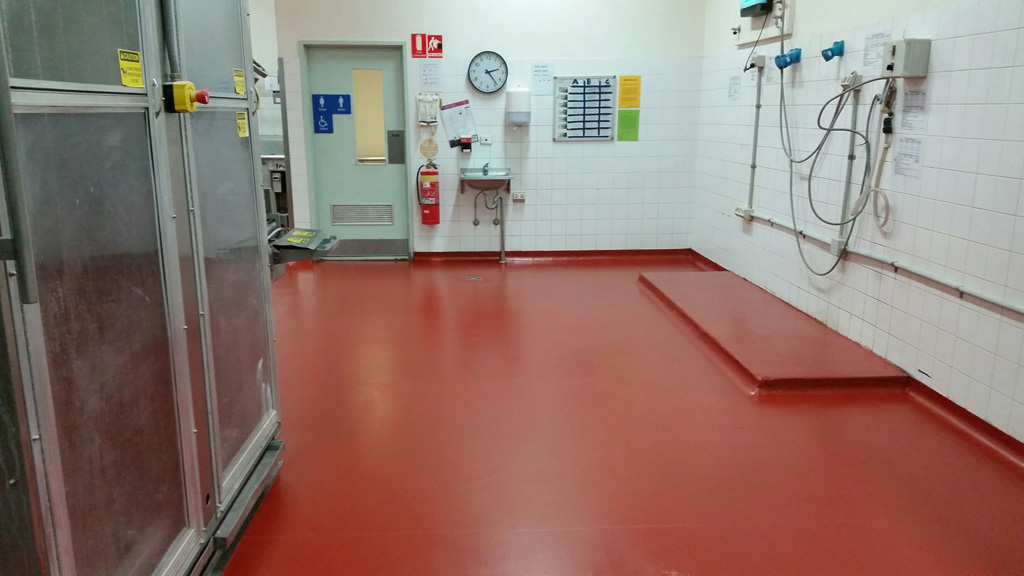 Our Industry Expertise
After making our name in commercial kitchen flooring Brisbane, we soon became the number one choice for brands and businesses around the country. After 50 years of experience, we can guarantee our flooring will stand the test of time.
Our services and industry expertise cover a wide range of options to ensure we can provide the flooring that is right for you. We have worked with many big names in the food industry, using a range of specific flooring materials designed for commercial kitchens.
We know that accidents and spillages are common in the kitchen, so our commercial kitchen flooring Brisbane service aims to provide a floor that can withstand even the harshest of chemicals whilst delivering the slip resistance you require. Not only will we provide functional flooring, but we will also ensure it is made of the highest quality materials, so it looks great year after year.
Why Choose Bethell Flooring?
Bethell Flooring is the number one choice for commercial kitchen flooring Brisbane. With a range of services available, we provide long lasting flooring made from the best materials in the industry.
Whether you require flooring for food processing facilities, commercial kitchens, or supermarkets, we have an attractive and functional flooring option for you. No matter which products or services you choose, we will guarantee that we meet The Bethell Standard every time, meaning you will receive your quoted thickness, slip resistance and quality.
It is no wonder Bethell is the trusted flooring supplier of major Australian brands, including Tip Top and KFC. Our commercial kitchen services promise to withstand water exposure and the harshest chemicals including ammonia and other cleaning agents. With a five-year guarantee on our flooring, we can confidently deliver flooring that is guaranteed to work against the conditions you tell us it will incur.
If you are looking for quality commercial kitchen flooring Brisbane that will comply with all food and safety guidelines, Bethell Flooring are your industry experts. To find out more about our services, send us an enquiry or give us a call.