Few companies in commercial and industrial flooring could claim the pedigree of Bethell Flooring. With more than five decades of experience in flooring across the country, the company leads the way in technology and quality.
Now with a brand new, state-of-the-art facility in Brisbane, we can plan, supply and create beautiful, functional floors from Far North QLD to the southern tip of Victoria.
The Bethell Standard is our Key Difference
The launch of our new facility corresponds with the establishment of the "Bethell Standard". This new standard formalises the quality of your flooring no matter what product you have chosen. It means that you can rely on three absolutes when you deal with us:
1
The Right Thickness
Your floor will be the thickness you were quoted.
Read More
When your floor is laid it's impossible for you to see how thick it is – you simply have to take the flooring company's word for it. But getting a 2mm thick floor covering when you needed 4mm means you've actually received only 50% of the product you've paid for.
When we meet we will show you how the equipment we work with, and the processes we follow to the letter every time will deliver a floor that is consistently at the required thickness, across its whole span.
2
Slip Resistance
Your floor will deliver the slip resistance you need.
Read More
One way that prices are driven down by suppliers is to use less product. Less flooring results in thinner floors, and less substrate means that you can find the required slip resistance of your floor is threatened – increasing the risk of a slip and a compensation payout to a customer or employee.
Slip resistance is about providing the right profile for your operation and we tailor the slip resistance to every client's unique industry or situation. We have a selection of surface textures ranging from glassy smooth to heavy non-slip profiles and everything in-between to meet and exceed the Australian Standards when required.
3
Highest Quality Materials
Your floor will be made from materials that meet the industry's highest quality thresholds.
Read More
We have tried and rejected many flooring materials over time. Now, we only use products that have proven they can withstand the demands of the industry that needs them. We trust products from Sika, BASF, Flowcrete, Hychem, Nuplex, Parchem, Safe 'n Seal and Dulux.
The Bethell Standard dictates that we continue to test and refine the select mix of materials that we use and the processes we use to apply them. It is what enables us to offer our industry-leading guarantee.
5-Year Guarantee
The Bethell Standard means we can confidently deliver on the industry's best performance guarantee: 5 years.
We guarantee our work for five years against the traffic that you tell us is going to go across it. If any part of the floor fails under that load inside 5 years from the date of installation it will be repaired at no cost and in the quickest possible timeframe. Your flooring consultant has more information, when you place an enquiry.
Make a Flooring Enquiry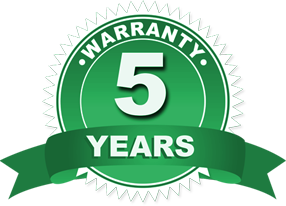 Widest Industry Expertise
Over the best part of four decades, Bethell Flooring has seen every application for commercial and industrial flooring. These are just some of the industries in which we can claim specific expertise:
Food-safe flooring is a particular specialty. We're one of just two flooring specialists fully accredited by the food safe industry body HACCP. We are trusted by some of the biggest and best-known food brands in Australia to deliver flooring that exceeds performance expectations with minimal downtime, time after time.
We look forward to working with you to achieve the flooring outcome you're seeking. We'll apply the Bethell Standard and guarantee our work for the longest period in the industry.
I guarantee that you'll be pleased that you chose to work with us.
Shane Bethell
CEO